Eureka BB2
API 610 – latest edition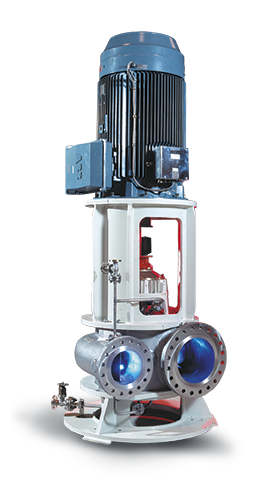 Heavy duty, between bearings pump in double suction, double volute design with API 610, latest edition.
The Eureka BB2 type centrifugal pumps comply with the latest edition of API 610 and are a range of double suction, double volute, between bearing units. They can be delivered in vertical or horizontal executions. It is designed for continuous duty and is particularly suitable for offshore applications and oil refineries, pumping fluids under a wide range of temperatures and pressures.
In general the pump materials comply with the grades listed in API 610 and Norsok M630/M650. standard material is 25% Cr super duplex (API 610 D2) for sea water applications and carbon steel (API 610 S6) for crude oil applications. The pump is also available in 22% Cr duplex (API 610 D1) and in AISI 316 ss (API 610 A8).