Eureka OH2 – General Pump Construction
General Pump Construction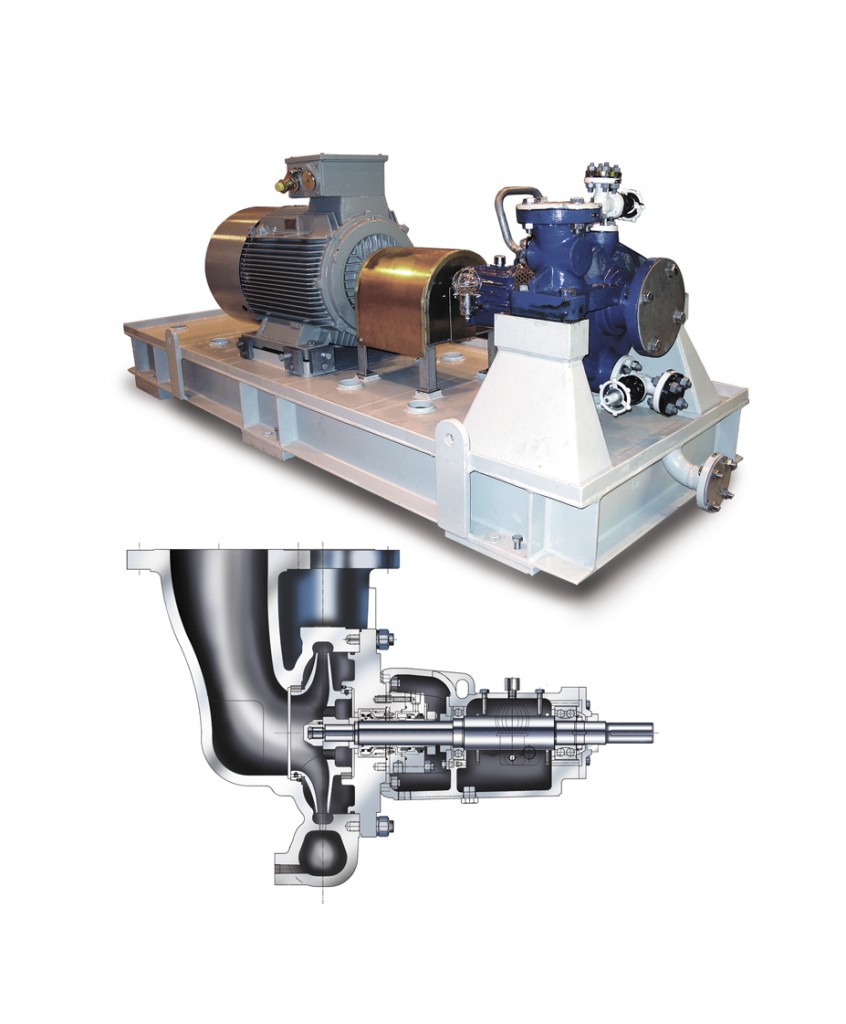 Casing
The pump is centre line mounted, radially split, double volute case with tangential discharge design. The pump can be delivered in top-top or end suction-top discharge executions.
Suction and discharge nozzles
Standard suction, discharge, drain and vent flanges are ANSI B 16.5 300# rF flanges.
Seal chamber and shaft sleeve
The shaft is fitted with a secured shaft sleeve. The seal chamber is according to aPI 682, and is designed to use either a single or dual mechanical seals.
Impeller and wear rings
The impeller is of a closed type, single suction design fitted with wear rings on both sides. The case wear ring, cover wear ring and the throat bushing are fitted into the casing and cover with a slight interference fit and secured with a hollow head set screw.
Bearing bracket and bearings
The bearing bracket is securely bolted to the pump cover. The bearings are ball bearings and are flood and ring lubricated for all pumps. Double row thrust and single row radial bearings are provided. The bearing bracket has a large oil reservoir and is provided with a constant level oiler.
Coupling
Each pump is provided with a spacer type flexible coupling which allows for a back pull-out rotor design.
Base Plate
The base plate is constructed from fabricated steel. It is designed with a drain pan and is extended under the driver.