Eureka BB5
API 610 – latest edition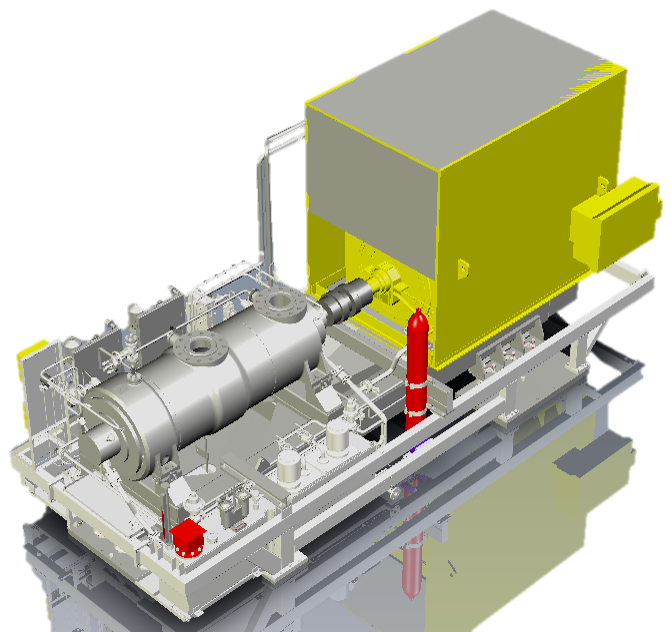 Multistage heavy-duty barrel type centrifugal pump in horizontal execution for continuous operation at high pressure.
The pressure containing part is a one-piece outer barrel. The end cover is secured to the outer barrel by shear rings.
The inner case is axial split to permit the rotor to be installed as a complete dynamic balanced unit.
Pump inner case forms together with covers, bearings, mechanical seals and coupling a hydraulic module. This module can easily be pulled out from the barrel for repair without disturbing the pipe nozzles.
The module can be exchanged between pumps
The axial thrust is minimized by using opposed impellers and different size wear rings. A balancing drum is then avoided.