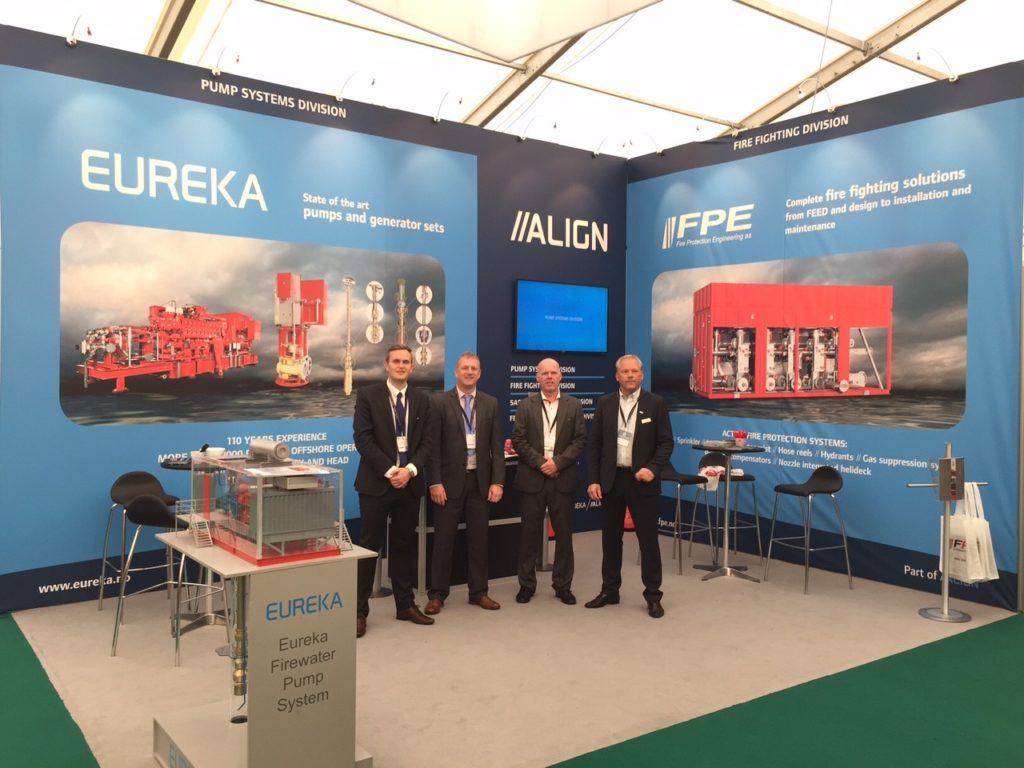 The expo had a record 1535 exhibitors this year with attendance figures close to 56,000 over the 4 busy days.
It was an interesting week with some positive signs of the market improving.
It was also important for Eureka to attend the show due to its future commitments to the region including the imminent award of Maersk Culzean followed by Chervon Rosebank (Q2 2016).
Align representatives included Tom Gustavsen, Tor Magne Madsen, Dave Minshall, Henning Asbjørnsen & Tommy Lundgård.
Please read the positive outlook message from OE2015 Media Centre at following link.
http://www.offshore-europe.co.uk/Media-Centre/Press–information/Press-Releases/OE-2015-confirms-a-positive-outlook-for-the-industry-and-the-next-generation/