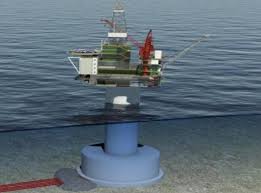 Expectations have been high for the WREP (White Rose Extension Project), and Eureka has landed one contract.
This contract,  for an Emergency Genset, 2.5 MW Leroy Somer/MTU in a SS sided container, has been awarded us from Wood Group/Mustang in Canada.
Delivery is pending upon topside contract award (GoM/Korea/China), and will take place in summer of 2015.
This project has been very much dependent upon Newfoundland & Labrador content, and Eureka has been positive to these requirements, though this contract will be fully completed at our sites in Norway.
Husky is the operator and majority owner of the White Rose field and satellite extensions.
The WHP will consist of a concrete gravity structure (CGS) with a topsides, including drilling facilities, wellheads and support services such as accommodations for up to 144 persons, utilities, flare boom and a helideck. The primary function of the WHP will be drilling. There will be no oil storage in the CGS. All well fluids will be transported via subsea flowlines to the SeaRose FPSO for processing, storage and offloading.
The CGS will be constructed in a purpose-built graving dock at Argentia, Newfoundland and Labrador and the topsides structure will be fabricated in an existing fabrication yard(s). The completed WHP will be installed in the western portion of the White Rose field and tied back to the SeaRose FPSO.